Stray Thoughts
Stop Losing Your Most Important Thoughts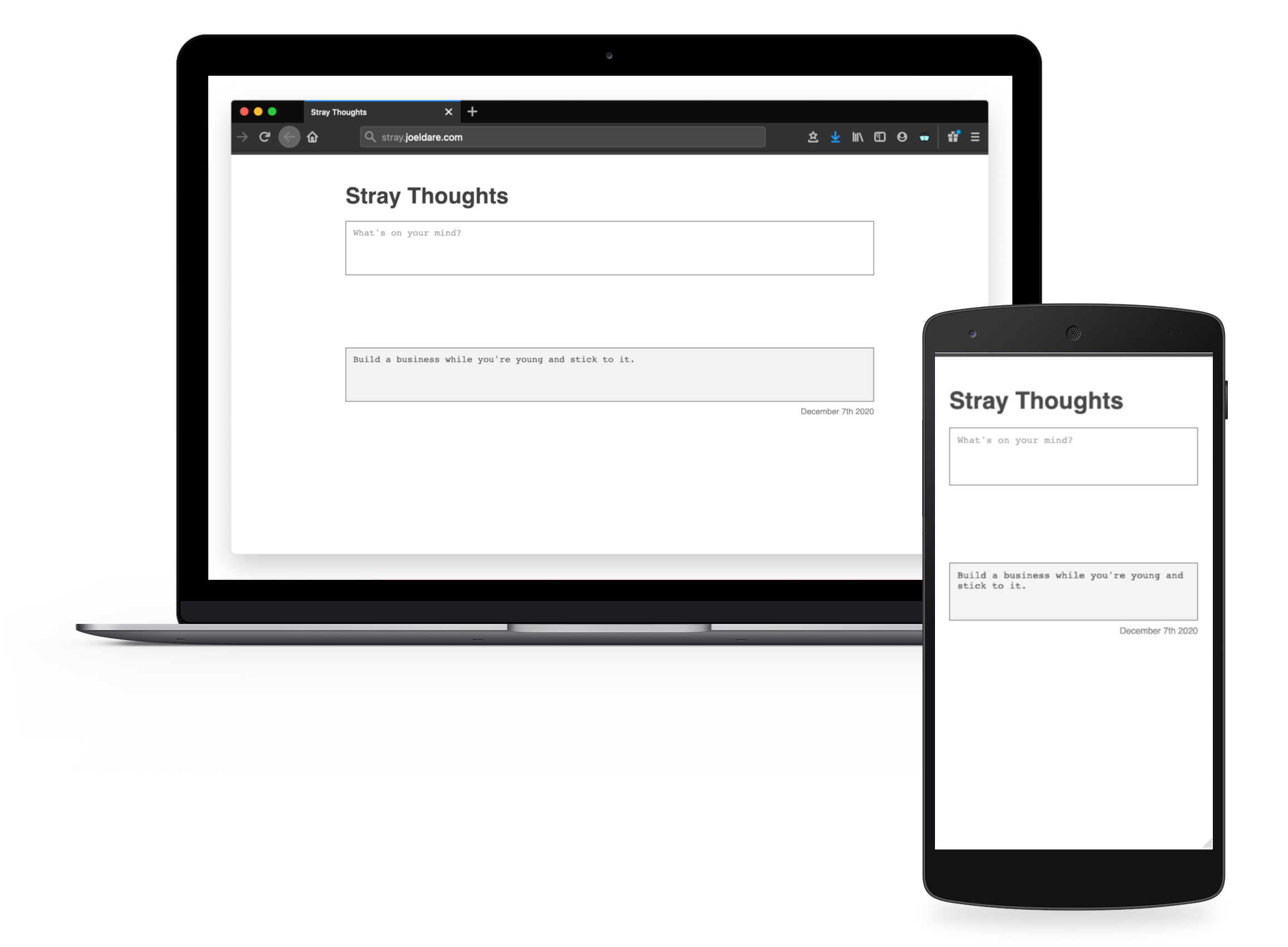 I'm a maker, a thinker, a writer, and a tinkerer. I have a lot of stray thoughts, and they feel important. But, I fail to capture them and they're lost forever.
That's why I'm building Stray Thoughts, a site to capture quick thoughts as they happen.
Jot down your thoughts, in short messages, capturing them forever. And, see memories from the past when your mind is most active.
Currently in an invite-ony beta. Enter your email address above to get on the waiting list.